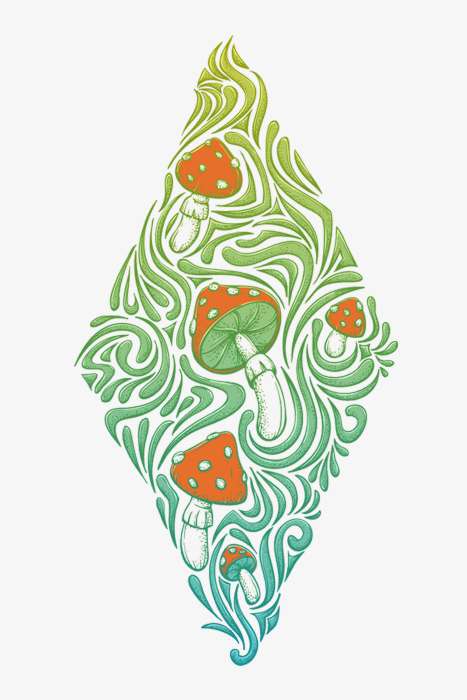 Mushroom Spore Syringes, Spore Prints and Liquid Cultures
 
For more than 20 years, Lil' Shop of Spores has been a leading purveyor of exotic and rare mushroom spores from around the world.  With quality being our top priority, we may be a little more than some of the other discount mushroom spore vendors, but our years of customer feedback can't be wrong. 

Lil' Shop of Spores currently carries more than 60 of the most popular Ps cubensis spore strains.  With all time mushroom spore classics, we have a strain for every spore collector. Our Ps cubensis spore syringes and  spore prints are loaded with spores and second to none. Depending on availability, check out the exotic mushroom spore strains Panaeolus Cyanescens or  Psilocybe tampanensis. 
 
Premium Gourmet, Exotic and Rare Spores Since 1997
We have been delivering top quality mushroom spores to satisfied customers for the past 23 years.
Free Shipping
All orders totalling $50.00 or more receive Free USPS First Class Shipping. Most orders are shipped within 1-2 days. Faster shipping options available via USPS Priority Mail.
We Accept Bitcoin
Lil' Shop of Spores proudly accepts Bitcoin and most other crypto currency as a valid form of payment. For more information, please visit Paying with Bitcoins.
Discreet Packaging
Your privacy is important to us. All orders from Lil' Shop of Spores are shipped in plain packages and boxes.
Spore Syringe Order Bonus
1 Free Random Grab Spore Syringe with every spore syringe order of $40 or More. No coupon needed. Limit 1 per order.
 
Customer Testimonials
Don't just take our word for it, see for yourself what thousands of customers have had to say about our high-quality mushroom spores and prints.
Your mycology samples have far surpassed my expectations. My experience with other sport companies that they sell very weak spores. And you have a very timely delivery system which I appreciate. Keep up the good work.
Satisfied Customer
02/07/2018
You totally rock in my opinion. Best out there. I wouldn't shop anywhere else. Completely satisfied. I'll say it again, you rock!!  Great customer service, great care in the preparation of the spores, complete orders with no complaints. Thank you.
Happy Camper
11/30/2017
My order was processed, shipped and delivered expediently and properly.  The product was exactly as described and of good quality. I also received an extra syringe of spores for microscopic study!  I will be a repeat customer.
Extremely Pleased
09/21/2013